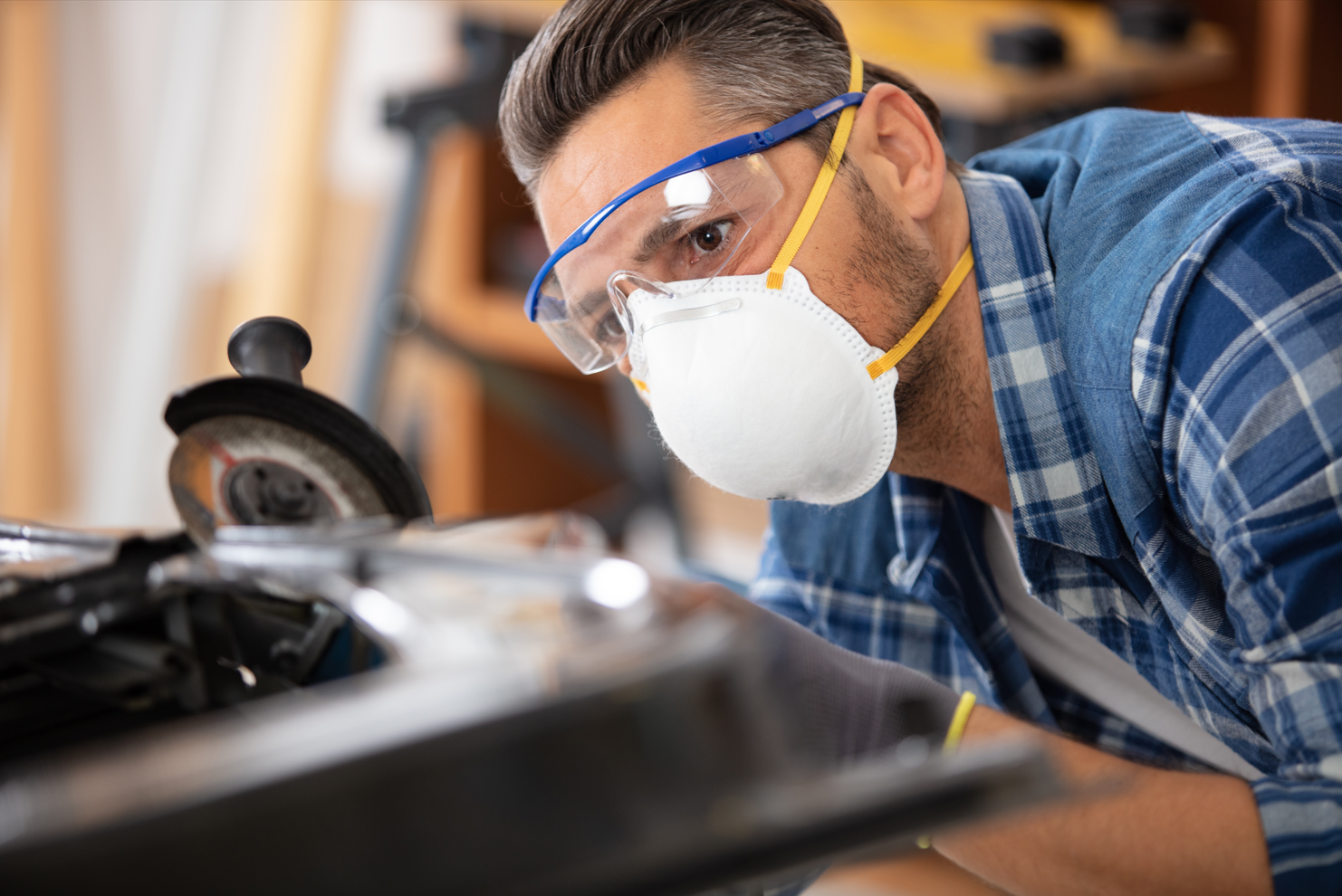 What safety gear should I wear when working in metal fabrication?
When working on any sort of metalworking project, safety should always be your highest priority. A good definition of how to place safety as your highest priority would be to ensure that the following safety measures are taken whenever working on a project:

1. You chose the correct tools for the job in terms of both power tools as well as the consumables (cutting wheels, grinding discs etc) used with them, for example:


Choose quality power tools that are in good condition, ensuring that electrical wires are not frayed and that safety guards are properly installed. 
Choose the right consumables. All Smith & ARROW Cutting and Grinding wheels 100mm (4") or larger are independently certified against the Australian Standard for Bonded Abrasives by SAI Global and cary the 5 Tick Quality Product certification mark. 
Make sure that the abrasive wheels that you are using on power tools such as angle grinders are the correct size for that tool. Every abrasive wheel is designed to have a maximum "revolutions per minute" (RPM) rating and that RPM rating directly relates to the equivalent speed rating on the power tool. In other words, a grinding disc that is 125mm in diameter is rated to the same maximum speed as a standard 125mm angle grinder operates at. A 100mm angle grinder can actually be rated to a speed that this 1,000 or more RPM higher than the rating on a 125mm wheel and to use the 125mm wheel on the 100mm angle grinder may well cause the disc to explode causing injury or death.
2. You have received the correct training on the safest way to use that equipment – there is always a right way and a wrong way when working with power tools, and safety is critical. Make sure, for example, that you have no loose clothing or hair (including beards), or jewelry that may get entangled in the machinery you are using, potentially causing serious injury or death.

3. You ensure that you are wearing appropriate safety gear or "Personal Protection Equipment" (PPE) recommended for the equipment that you are using, including:
Safety Glasses – Smith & ARROW Safety Glasses are certified against the European Standard, the American Standard and also the Australian and New Zealand Standard, and are available in Clear, Smoked, and Bi-focal, and all come with anti-fog and anti-scratch coatings.
Safety Face Shield – protects you whole face and extends down to offer some protection to your neck.
Safety Gloves – Smith & ARROW Safety Gloves are available in Cut 5 rated, PU, Nitrile and even Carbon Fibre Touch Screen and Hi-Vis models, as well as our disposable Nitrile Gloves. Cut 5 or Cut Resistant gloves, for example are important when handling sharp materials like sheetmetal or working with sharp equipment. Smith & ARROW sell Sandy Nitrile Level 5 Cut Resistant gloves in S, M, L, XL, XXL – EN388 (2016) 4X42C.
Face Mask / Breathing Respirator– Smith & ARROW offers an excellent selection of Certified P2 disposable masks / respirators in both standard cupped and also folding models. All of our P2 Masks have exhale valves which make the mask far more comfortable for the wearer to breath and reduces the incidence of causing fogging to occur in the wearers' (safety) glasses. They come in standard white colour and also in black. We also offer Activated Carbon P2 masks in cupped and folding which are very effective in reducing smells in situations where there strong smells and vapours are present.
Ear Plugs
Heavy protective apron
Steel Toe certified Safety Boots