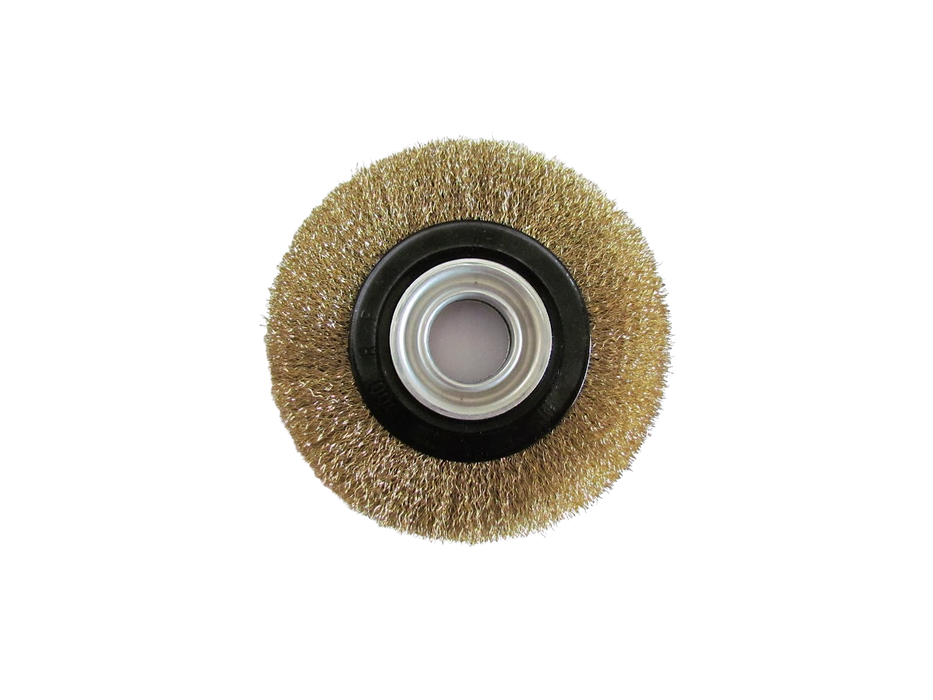 WIRE ROTARY WHEEL, BENCH GRINDER (CRIMP) - 6" 150MM / 8" 200MM
Original price
$0.00
-
Original price
$11.19
- Removes rust, paint and dirt, for roughening, de-burring, stripping or polishing. Use on        metal, wood and plastic.
- Manufactured from Industrial Quality Brass Wire
- Removes scale, dirt, burns and minor surface imperfections
- Cleans threads, tools and hardware
- Prepare surfaces for gluing
INTERNATIONAL QUALITY ASSURANCE: ISO9001
Specifications

Wire 0.30mm Diameter
Max 4500 RPM
Shaft Hole size 32mm (1.25")
Comes with 4 Sets of Adapters. These plastic inserts come in the box to adapt to different size grinder shafts. The sizes are 12.7mm, 16mm, 19mm, 22.23mm, 25.4mm (2 of each size) (This is 1/2", 5/8", 3/4", 7/8", 1").