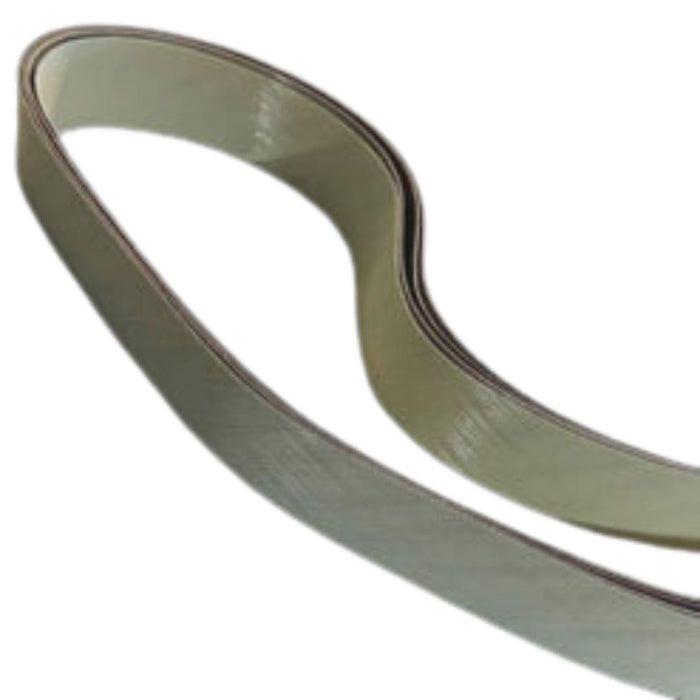 LASER CUT 12" X 3/4" PYRAMID SANDING LINISHING BELTS - BOX 5
Original price
$0.00
-
Original price
$0.00
New technology where laser-cut, three-dimensional pyramid-like structures evenly distributed over the entire surface ensure consistent performance. Aluminium oxide particles are formed into tiny pyramids and as these pyramids wear, fresh, sharp mineral is continually exposed to produce a consistent cut and a predictable, fine finish. The encapsulated aluminium oxide provides efficient, quick grinding on the material and the tiny pyramid shapes provide an excellent bite to the belt for quick clean up of surfaces.
This unique material of self-sharpening pyramids stays sharp, and run cooler than conventional abrasives. Conventional abrasives which have randomly arranged minerals wear and finish unevenly. While the initial cut is not high, these pyramid sanding belts maintain their higher rage of cut much longer in comparison to conventional abrasives particularly on 304 Stainless Steel.

- Ideal for applications requiring a fine finish, and are suited for a variety of metals such as     stainless steel, chromium, nickel and cobalt-based materials.
- These belts can last up to 5 times longer than conventional belts. They provide precise         finishing control and prevent time wasting grade/grit sequences.
- The resin bonded abrasive gives impressive heat resistance and assists to prevent                 delamination.
- Flexible backing for consistent finishing across all contours.
- Ideal for finishing and fine polishing prior to the plating or buffing process.
- These belts produce a finer finish than standard electrostatically coated abrasives.
Specifications

Size: 12" x 3/4" Laser Cut Pyramid Sanding Belts
Choose Qty: Box 5 / Box 10
*Mixed Grit available in Box of 8 / 16*
Choose Grit: 120, 240, 400, 800, 1200, 1500, 2500, 3000
Mixed grit box consists of 1 of each grit.
If you would like to order multiple boxes in different grits (must buy more than one box) please let us know your preferred grits via a separate email or in your paypal notes.
Material: Self-sharpening laser cut aluminium oxide pyramids
Length: 12", 300mm
Width: 1/2", 19mm
Bonding: Resin
Machine: Linisher
Intended Use: All non ferrous and ferrous metals, Stainless steel titanium, Nickel alloys, Chromium, Glass.