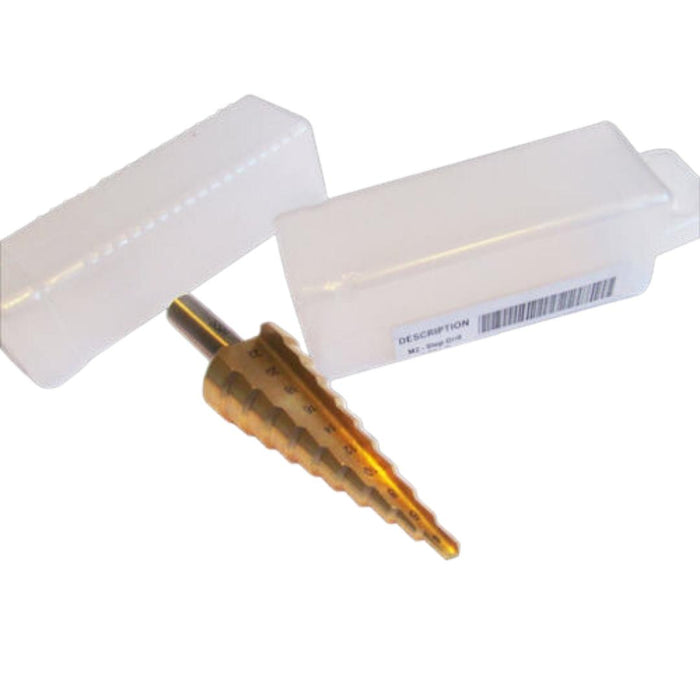 HSS Step Drill Set M2 4-12x8
Original price
$13.31
-
Original price
$13.31
- Each step in the drill enlarges the original hole.
- The smallest bits are self-starting in that they need no pilot drill to start off the hole.
- These are manufactured to the highest quality.
- Designed for daily professional use in the workshop, or out in the field – they will not let       your business down.
INTERNATIONAL QUALITY ASSURANCE: ISO9001
Specifications

M2 Metal Step Drill Bit Set: 4mm-12mm, 8 Steps
5/32" to 1/2"
Metal HSS M2
Fully ground
135 degree split point
Tin coated
For Mild steel