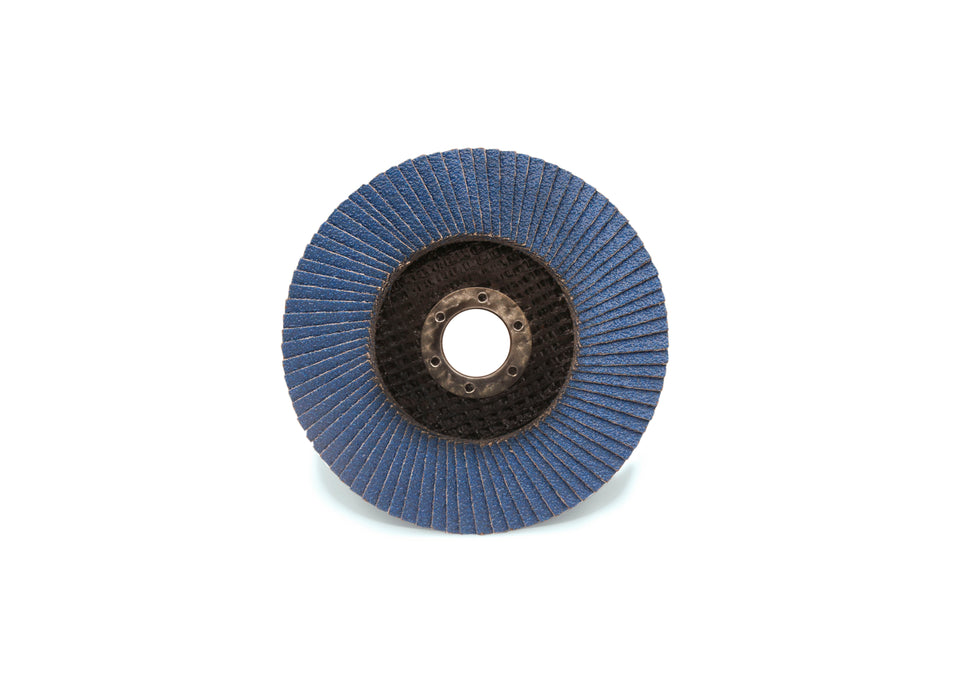 7", 180MM - ZIRCONIA FLAP DISCS
Original price
$0.00
-
Original price
$30.40
The advantages of Flap Discs are that the flaps each attack the surface at a slightly different angle, and this varies slightly with tool angle. This avoids the common problem with flat sheets, where they produce repeated identical scratches. Abrasive wear is distributed more evenly across the flaps, and through the length of each flap. Flaps wear from their outer ends and the sheet carrier cuts back as the abrasive coating is worn away. The wheel remains useful even as the flaps erode.
- Excellent for polishing, sanding, grinding and finishing stainless steel, mild / black steel,       all metal, plastic, copper etc.
- These discs are made from Zirconia which will last much longer than the brown Alumina       Oxide flap discs.
- They are light-weight, easy to control.
INTERNATIONAL QUALITY ASSURANCE: ISO9001
Recommended Grit Choice:
40 Grit: Aggressive grinding and weld removal
60 Grit: When medium grinding and finishing are required in one step
80 Grit: Light grinding with more emphasis on finishing
120 Grit: Extra fine surface finishing on all metal
Specifications

Size: 7", 180mm
Choose Qty From Drop Down Menu: Box 5, Box 10
Choose Grit From Drop Down Menu: 120 grit only
Bore: 22.23mm
Material: Zirconia
Max Speed: 8,500 rpm
Grits Avail: 120
Machine: Angle Grinder
Intended Use:
Metal, wood, aluminium, fibreglass, plasterboard