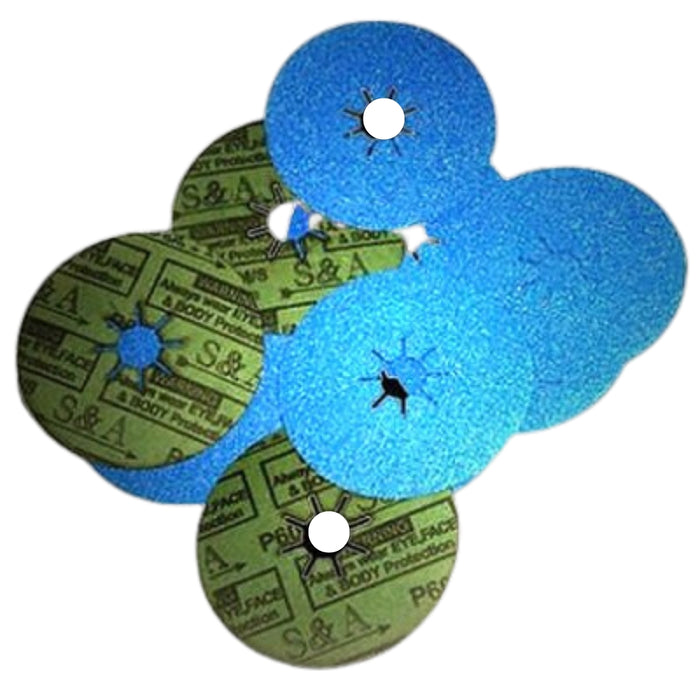 7" 180MM - ZIRCONIA FIBRE SANDING DISCS
Original price
$0.00
-
Original price
$22.30
Made from zirconia, they will significantly outlast brown aluminium oxide discs. These premium fibre discs offer unparalleled performance in applications wherever rapid material removal is required. Please note that we do not sell the rubber backing pad that can accompany this product.
- Excellent for sanding stainless steel, mild / black steel, all metal, aluminium, wood,                 fibreglass, plasterboard and painted surfaces.
- These are coated with heavy-duty abrasive fiber designed for jobs ranging from heavy         stock removal to surface blending.
INTERNATIONAL QUALITY ASSURANCE: ISO9001
Recommended Grit Choice:
40 Grit: Aggressive grinding and weld removal
60 Grit: When medium grinding and finishing are required in one step
80 Grit: Light grinding with more emphasis on finishing
120 Grit: Extra fine surface finishing
Specifications

Size: 7", 180mm
Choose Quantity
Bore: 22.23mm
Choose Grits: 40, 60, 80, 120 & Mixed Grit
Material: Zirconia
Max Speed: 8,500 rpm
Grits Avail: 40, 60, 80, 120, Mixed Grit
Machine: Angle Grinder with a backing pad
Intended Use: Metal, wood, aluminium, fibreglass, plasterboard