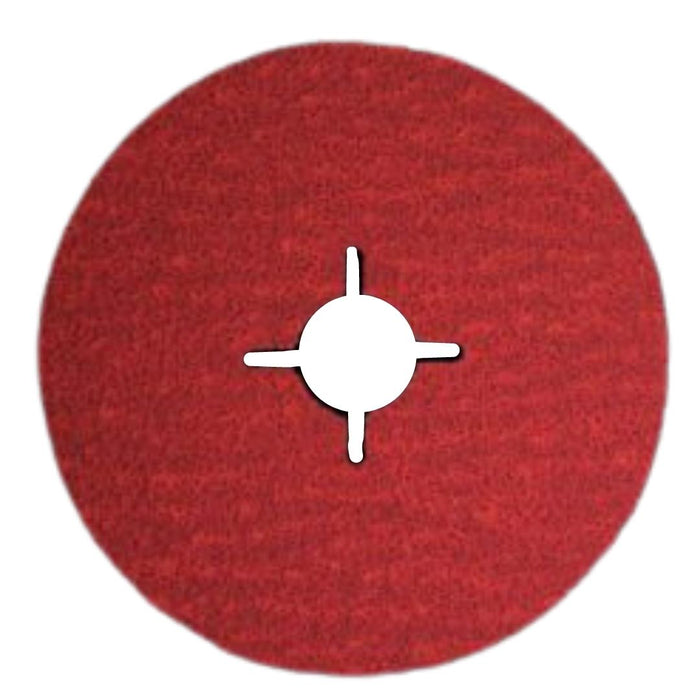 7" 180MM CERAMIC FIBRE SANDING DISCS
Original price
$0.00
-
Original price
$92.25
- Ceramic precision grain combined with a stiff fibre backing, and generates up to twice         the cut-rate, durability, and life of other fibre discs
- Grain cuts quicker, grinds cooler
- Maintains super-sharp points that cut exceptionally fast with less pressure
- Disc life is significantly longer, completing more parts per disc and requiring fewer disc        changes
- Excellent for sanding stainless steel, mild / black steel, all metal, aluminium, wood,                 fibreglass, plasterboard and painted surfaces.
Specifications

Size: 7", 180mm
Choose Qty From Drop Down Menu: Box 25, Box 50, Box 100
Choose Grit From Drop Down Menu: 24gr, 36gr
Material: Ceramic (Similar product to CUBITRON™)
Bore: 22.23mm
Max Speed: 8,500 rpm
Grits Avail: 24, 36 Grits
Machine: Angle Grinder
Intended Application: Great for all metal and wood. Ideal for heavy stock removal and grinding applications on stainless and mild steel. Great for weld levelling, edge bevelling, edge chamfering.