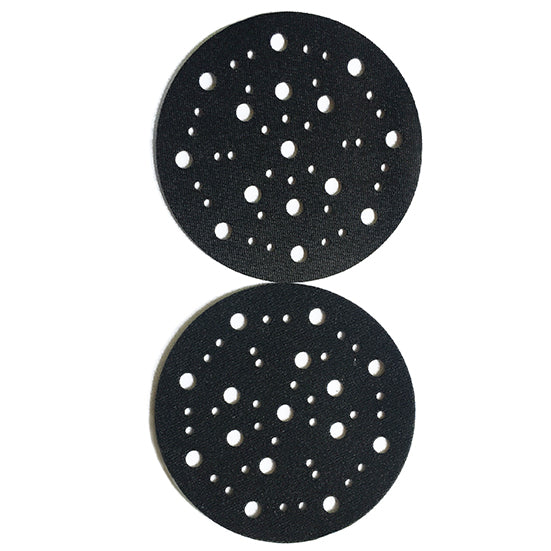 6" 150MM INTERFACE PROTECTION PAD
Sold out
Original price
$0.00
-
Original price
$0.00
Interface pads are placed between the backing plate and sanding disc for multiple reasons. They increase the flexibility of a disc and help to evenly distribute machine movements and applied pressures, and can also increase comfort while you sand. When used with backing pads heat and dust build up is reduced by up to 70%, so your sanding discs last longer and you get a better finish.
- Extensive hole extraction pattern designed to suit most machines and sanding disc hole      configurations
- An interface pad can buffer abrupt machine movements through its cushioning action
- Interface pads can increase the flexibility of a sanding disc. This comes in particularly             handy for working on curved, complex, or delicate surfaces.
- Interface pads can increase user comfort, because the foam cushioning can absorb high      speed vibrations and side to side lateral movements that are created by the machine.
Specifications

Choose Size: 6", 150mm Interface Protection Pads
Choose Quantity: Bag of 2 or Bag of 6
Material: 2mm of Sponge Felt (vacuum pressed)
Attachment: The pad has a loop base to attach to your hook back-up pad and a hook face to attach your Hook & Loop compatible discs.
Machine: Orbital Sander with Backing Pad
Holes: 125mm = 33 holes. 150mm = 45 holes. Suits numerous machine configurations