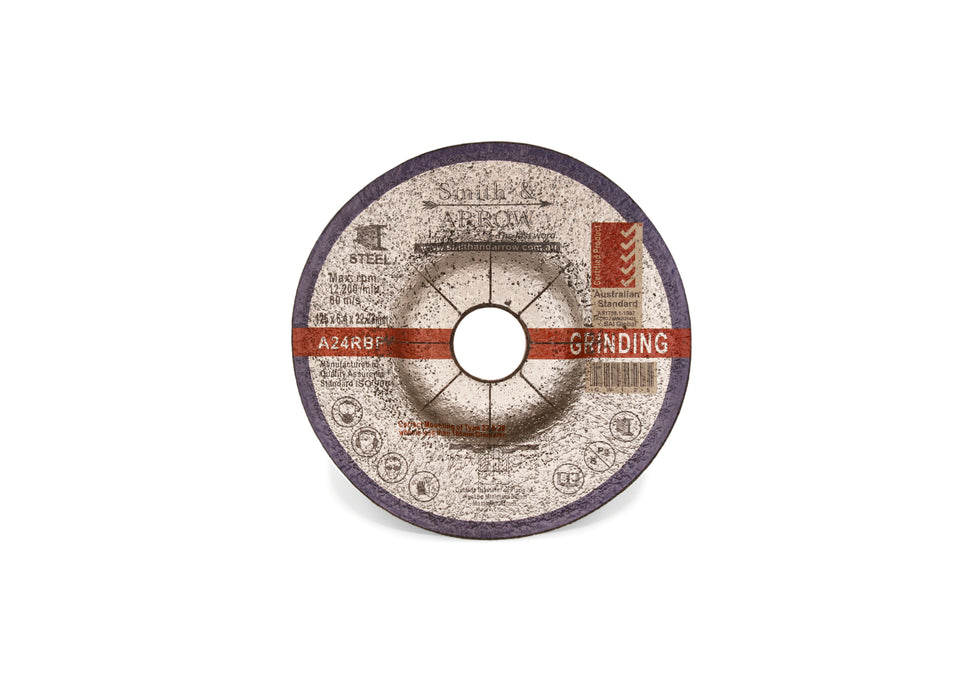 5" 125MM METAL GRINDING DISCS
Original price
$0.00
-
Original price
$8.65
Effective grinding requires fabricators to apply enough pressure at the correct angle to let the grains remove the most metal in the shortest time, while not prematurely wearing the disc or burning out the grinding tool. Smith & ARROW Discs will assist with this process, allowing you to grind effectively, with low disc turnover.
- Smith & ARROW Grinding Discs are Certified to Safety & Quality Standards.
- This is a commercial grade product that is of superior quality. Excellent for grinding steel     and all metal.
INTERNATIONAL QUALITY ASSURANCE: ISO9001
Specifications

Size: 5", 125mm
Choose Qty From Drop Down Menu:
Box: 5, 10, 25, 50, 100
Bore: 22.23mm (7/8")
Thickness: 6.4mm (1/4")
Centre Hole Shape: Depressed
Max Speed: 12,250 rpm
Intended Use: Suitable for grinding steel and all metal
Machine: Angle Grinder