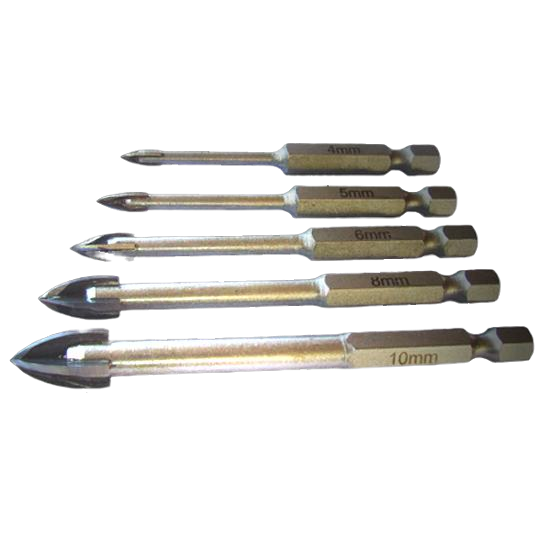 TILE DRILL BIT TUNGSTEN CARBIDE (GLASS & CERAMIC)
Original price
$0.00
-
Original price
$10.64
Revolutionary design (Patent Pending) - like NOTHING you have ever used or money back.
These bits have a 4 x spear pointed, double chamfered, Tungsten Carbide blade that drill through the hardest materials neatly and 10 times faster than anything else on the market.
- Drills perfect holes in seconds wet or dry through glass, tile, porcelain and the hardest        ceramics
- Bits stay on point and do not wander off the mark like other products
- Perfect for all uses in the bathroom and kitchen
- These glass and tile drill bits have a very long life when used at slow/medium speeds
- Each bit comes in its own hang tube.
Specifications

Length: 460mm
Material: Tungsten Carbide
Shank Type: Hex or Round
Tip: Four x spear pointed, double chamfered
Sizes: 3, 5, 6, 6.5, 8, 10, 12mm
Intended Use:Tile, glass, ceramic
Power Tool: Drill