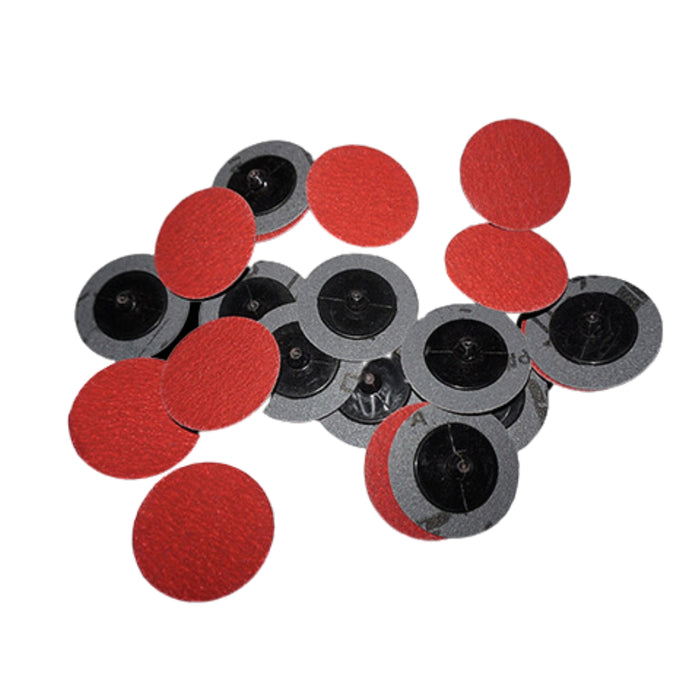 3" 75MM - CERAMIC QUICK CHANGE DISCS
Original price
$0.00
-
Original price
$21.48
Ceramic quick change discs do not heat up at the same rate as other discs, so there will be less discolouration which minimises clean up. Ceramic discs remove a lot of material quickly without too heat, and are longer lasting than other discs made of different materials.
- Excellent for polishing, sanding, grinding and finishing stainless steel, mild / black steel,       all metal, plastic, copper etc.
- These discs are made from Ceramic which will last much longer than the brown Alumina       Oxide or Zirconia discs.
INTERNATIONAL QUALITY ASSURANCE: ISO9001
Specifications

Size: 2", 75mm
Choose Qty From Drop Down Menu: Box 25, Box 50, Box 120
Grit: 36 Grit
Material: Ceramic
Max Speed: 20,000 rpm
Machine: Quick Change Tool or Air Tool
Intended Use: Stainless steel, titanium, and other hard metals