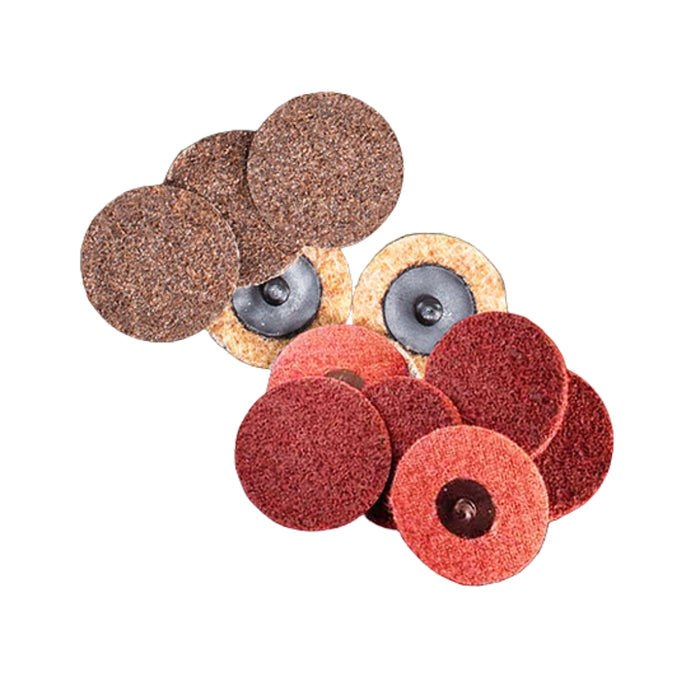 2" 50MM - SURFACE CONDITIONING QUICK CHANGE DISCS
Original price
$0.00
-
Original price
$122.00
- Excellent for conditioning, polishing and finishing stainless steel, mild / black steel, all          metal, plastic, copper etc.
- These discs are made from Non Woven Surface Conditioning Material and are a                  commercial grade product that is of superior quality.
- Gives superior performance for weld and edge grinding, rust and paint removal,                  deburring, blending and surface preparation.
- These discs have a long life, superior performance.
INTERNATIONAL QUALITY ASSURANCE: ISO9001

Specifications

Size: 2", 50mm
Choose Qty From Drop Down Menu: Box 25, Box 50, Box 100
Grit: Coarse, Medium, Fine
Material: Non Woven Surface Conditioning Material
Max Speed: 20,000 rpm
Machine: Quick Change Tool or Air Tool
Intended Use: Aluminium, carbon steel, mild steel, stainless steel, cast iron, plastics, bronze and brass