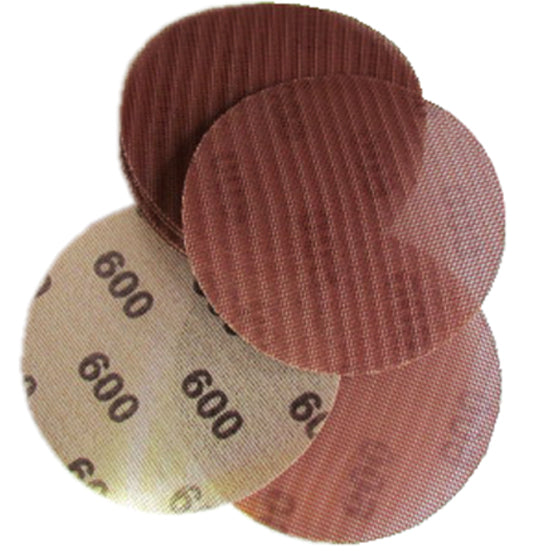 125MM 5" CERAMIC HOOK & LOOP SANDING DISCS (ANTI-CLOG)
Original price
$0.00
-
Original price
$11.50
Our perforated net discs have various technical advantages including dynamic stability, very long life and significantly superior anti-clogging functionality. Dust generated through the sanding process passes through and gets extracted at a much faster rate than any other product on the market. Unique coating technology and resin formula provides superior stock removal compared to other products.
- The use of ceramic abrasive grain, along with the perforated net design, significantly             reduces the heat generated in the sanding process
- Specifically designed for the auto / car industry
- Also suitable for timber.
Specifications

Size: 5", 125mm
Choose Qty From Drop Down Menu: Box 25, Box 50, Box 100
Choose Grit From Drop Down Menu: 80, 120, 180, 240
For larger box sizes you may choose multiple grits. Just email us or leave a note in your paypal notes if you want to split the grits. One grit per box of 25.
Backing Pad: Not needed, however far superior performance if you use our special backing pad that assists in the dust extraction.
Material: Ceramic coated grains
Machine: Orbital Sander
Dust Extraction: Dust Free Sanding
Thickness: 0.7mm
Intended Use: Metal, Wood, Paints, Lacquers. Ideal for metal sanding in the auto industry
Hole Configuration: This disc will fit on machines with any hole configuration, including no hole configuration