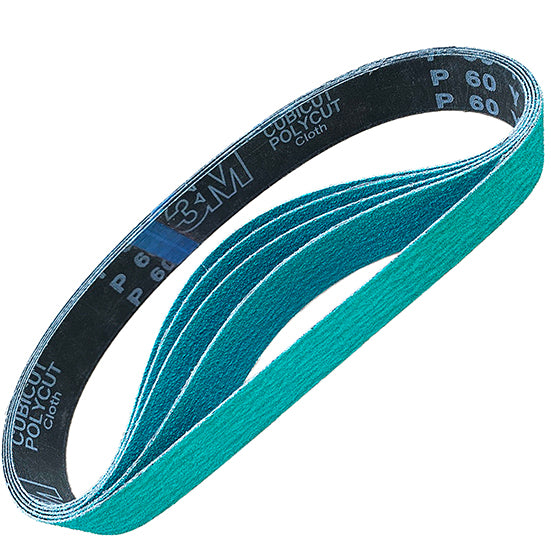 1220MM X 100MM - ZIRCONIA LINISHING BELTS
Original price
$0.00
-
Original price
$29.16
These belts are made from Zirconium which will last much longer than the brown Alumina Oxide linishing belts. Zirconia grain generates up to twice the cut-rate, durability, and life of aluminium oxide belts.
- Maintains super-sharp points that cut exceptionally fast with less pressure.
- Belt life is significantly longer, requiring fewer belt changes.
- Excellent for sanding stainless steel, mild / black steel, all metal, aluminium, wood,                 fibreglass, plasterboard and painted surfaces.
Specifications

Size: 1220mm x 100mm
Choose Qty From Drop Down Menu:
Box 2, Box 4, Box 12
Grits Available: Fine, medium, coarse
Choose grit in drop down box at checkout. If you would like to mix your grits please let us know via a separate email or in your paypal notes.
Material: Non Woven Surface Conditioning Material
Length: 1220mm
Width: 100mm
Bonding: Resin
Machine: Linisher
Intended Use: Stainless steel, mild / black steel, all metal, wood, plastic, copper